Graphic Design Service:
Your Image Can Speak Silently
A graph can reveal thousands of words without saying anything. Do you need a great piece of the image to represent the brand?
Don't be panic!
CREATIVE NILOY is a professional and creative graphic design company to make an innovative graphic design service solution for your business. Our experts listen to you. Based on your demand, we create the master graph friendly for all the digital arenas.
We have the premium version of various updated software to bring you to the dream of high quality. We can create the image resolution as you demand. Our graphic designers are able to create a professional color blend that improves your image. 
We are successful in creating a logo, designing your process flow, and dragging out your service's inner beauty, etc., by our graphic design service.
What is a
graphic design Service?
When we hear about graphic design, we imagine logo design, card design, flyer design, and interface design. In reality, the meaning of graphic design is much broader.
Graphic design uses computer software to create visual ideas and communicate with customers' imagination, information, and ideas. Create logos, flyers, page-layouts, ads, brochures, magazines, corporate reports, and designs through various applications such as Photoshop, Illustrator, InDesign, PowerPoint, etc. We are combining reality with imagination using typography, photography, and screenplay.
Graphic design is a thought process in which a graphic designer expresses his thoughts and thoughts through various visual elements (lines, colors, textures, etc.) or gives a meaningful message to the society, or solves various problems. This is why graphic design is called the "Art of Communication."
Why do You Need a
Graphic Design Service?
Graphic design is an indispensable part when creating a corporate identity for any company. It guarantees visual perception and recognition by the consumer of the brand, its product, and services. It is formed through the professional use of visual and textual elements, the uniform style that must be well thought out to increase its competitiveness.
Confidence
Building trust in a brand creates positive emotions and a desire to cooperate with your customers.
Uniqueness
Recognition of your product, non-standard solutions are guaranteed to distinguish you from your competitors.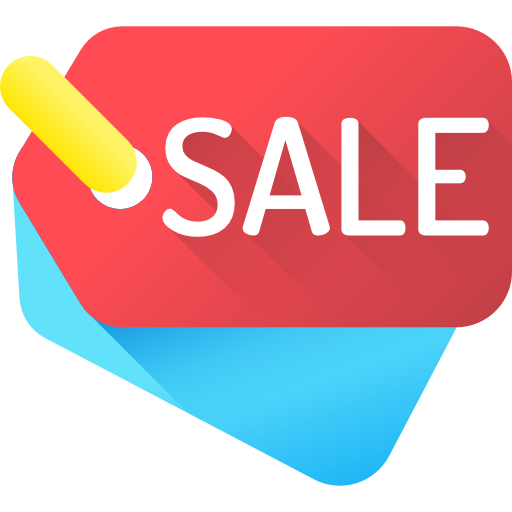 Boost Sales
Original and high-quality design stimulates sales growth by attracting new customers. An Eye catching design also proves professionality.
What are the uses of
graphic design?
Graphics design is now used in a variety of ways. Here are some of the ones I found to be interesting:
Create the company's brand identity or logo.

In printed matter (books, newspapers, magazines).

Creating an album cover.

Banner advertisement created.

When creating digital advertisements.

It is being used in various blogs and websites.

Starting from the design in the water bottle to the design in various consumer products.

GRAPHICS and TITLE used online and on TV.

At various GREETINGS CARDS.

At wedding invitation cards.

When designing T-shirts and dresses.

When creating animation.

Time to make business and visiting cards.
There are also many other jobs where graphic designing work is needed.
Get Professional Graphic Design Service &
Increase Brand Value
Our graphic design services include header image design, image design, logo design, flyer, banner, and poster design, advertising and newsletter design, catalog, pamphlet, brochure, and banner design, layout and formatting, invitation card design, business card design, newspapers, User manual, and book cover design are some of them.
Our professional and highly skilled creative graphic designers are able to work according to their own creative skills and clients' needs.
Our professional graphic design service is:
1. Header Image Design, Images Design, Profile Images for LinkedIn, Facebook, Twitter, etc.
2. Post Images, blog images, forum images, corporate presentation images, etc.
3. Flyer, Banner & Poster Design
4. Advertising & Newsletter Design
5. Catalog, Pamphlets, Brochure & Banner Design
6. Layout and Formatting
7. Invitation Card Design
8. Business Card Design
9. Newspapers, User Manuals, & Book Cover Design
Contact us now to get professional graphic design services on your low budget.
Good quality
Graphic Design Service
at low cost
We provide all kinds of graphic design Services, including any kind of logo, banner, visiting card, Facebook cover according to your needs at low cost, with 24 hours customer service and the advantage of fast performance.
If you want to make any kind of poster, banner, logo, birthday wish banner, image slideshow, professional photo editing, video intro for youtube, thumbnail, animation, or make different designs with your picture and give it to Facebook, contact us. For any kind of graphic design and any queries, call us at the number given to us; we are on our way to provide you with good quality service at low cost; we have a team of graphic designers through whom we are always there to provide your desired service.
logo design
Banner design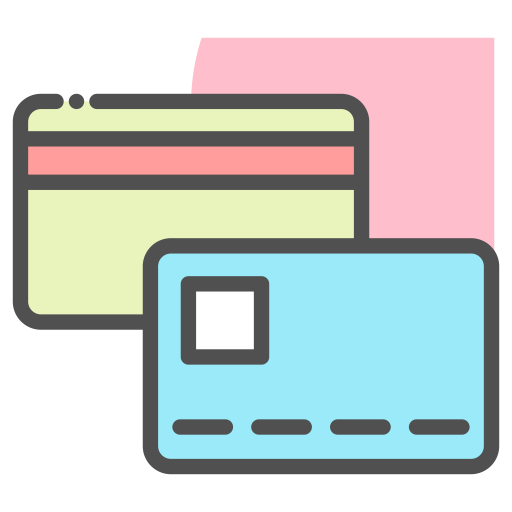 Banner design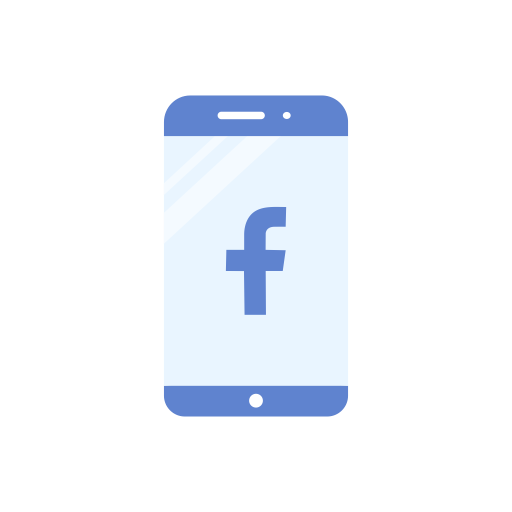 Facebook cover
What Makes Us a Popular
graphic design firm
in Bangladesh!
Creative Niloy is the best graphic design service and web design company in Bangladesh. We can tell you why we are the best graphic design company in our client experience of more than six years. The team of Creative Niloy designs creatively and high quality for your company's branding.
Our professional and quality full graphics designers are ready for your dream graphic design project – all the time. We think good work requires both time and value. So we try to do something creative with your graphic design work until we feel like it. We know
"Professionalism is the key to success."
We are experienced and creative. We have completed more than 600 graphics projects in the last six years, taking different countries' business environments, other clients' tastes, and different work challenges. So we can give you the project of your mind – with Faxable Price.
Our Speciality for Graphic Design Service:
Skilled Graphic Designers:
Creative Niloy is one of the best graphic design service companies in Bangladesh. If You are looking for graphic design for your organization's logo, banner, leaflet, business card, pad, packaging, illustration, animation, production, magazine, book, poster, computer games, billboard ad, etc. What if for a product e-commerce site image edit or banner for a Facebook page? Or photo editing? Leave the responsibility on our professional designers, and you relax. We have a dedicated graphic design team; the designer team can help you.
Brand Identity Design Service
We provide Professional Brand Identity Design with any kind of logo, banner, visiting card, poster, leaflet, ID card, company profile, letterhead, pad, etc. Graphics design service. Contact us today if you need it for your organization.
Everyone is a happy customer.
Every client is satisfied with our graphics Design Service. We always give them a high priority and Submit reports from Time to time. There is no communication Gap with our Customers. You can See our Testimonials and Facebook Page Review or Google Reviews; then you can imagine our Service Quality.
Our Proven
Graphic Design Service
Strategy:
Before dragging the pen, we listen carefully to you.

We repeatedly ask for making the issues clear.

Our designers create dummy concepts and logic behind the creation.

Take approval from you for going further.

We consider your comments and complete the task.

Send the complete task for your review.

Amend the design to include your recommendation

We send the task for quality checking.

After passing the quality check, we deliver the product to you.
We're very familiar with using Adobe Photoshop. However, CREATIVE NILOY has experts who are familiar with other software. We have the MAC and Windows system for working according to your requirement.
What Our Clients say about our
graphic design service
"Alhamdulillah, I am satisfied with the work of Creative Niloy. How to make a logo, how to make this when I was undecided. Then they made a creative and good logo. I think I was looking for such a job. I do all my work with them now. And yes, I highly recommend it. "
Joyita Banarjee
Good day. I want to share my opinion and appreciate the work of Creative Niloy. The designers were tasked with developing a logo and preparing accompanying layouts for printing stickers in a printing house. To coordinate the assignment, you can use any communication - from phone and SMS, etc. They are too active and Professional.
Chris Alan
Creative Niloy is not just a professional in his field, but also a very talented person! This is not the first time I have collaborated with designers, but for the first time, when developing a logo (one of the most important components of a successful company), it did not require ANY editing! Everything was done absolutely flawlessly. Best Graphics Design Service Ever. Highly Recommended
Yuki Siane
Frequently Asked Questions
As I told you at the beginning, most of us, students don't think of doing any degree other than commerce, arts, science, and in some cases engineering.
So, other subjects, including graphics designing, are being done by a much smaller number of students.
As a result, the demand for people with skills, knowledge, or knowledge in this field has increased tremendously. Various companies need a graphic designer in product marketing, promotion, product design, or many other fields.
However, because there are very few people with degrees, qualifications, experience, and skills in this field, companies hire employees with higher salaries.
Today, from car companies to website agencies, advertising companies, digital marketing agencies, and almost all small to large companies need a graphene designer.
So, when it comes to graphics design demand, I would say, "By learning this art, you can create a brighter future.
Your success is in your hands. How much interest you will have in designing, how much interest you have, and whether you desire to learn the job all depends on your success.
1. Engage more people and create a brand value
2. Improve the company reputation and increase reliability
3. Great image enhance your sale and increase profit
4. Impact the customer psychology and carry the brand message
5. Increase the loyalty of workers and improve professionalism
6. Can speak everything silently and demolish the language barrier
Proven track record of a satisfied customer

Effective use of own technique

Best lab setup

Always present for client support

Expert and motivated team

Dedicated expert for individual project

100% complimentary client counseling

A fair deal that is budget-friendly

Accept multiple payment options
So, What Are You Waiting For?
Get the best Graphic Desigh service in Bangladesh and increase Your Brand Value !  If you want to know more before becoming a part of our clients' community, feel free to send a query.