If you want to do YouTube keyword research, you need to do some tricks and use the keyword research tools properly. Many people are currently working on YouTube with interest and will continue to do so in the future. However, many people fail to work on YouTube. Because they do not already have a complete idea about the video, video timing, proper topic selection, title tag, description. As a result, most of the videos on YouTube do not rank on YouTube or earn or quit their YouTube career. So today I will learn in detail about YouTube keyword research and YouTube SEO rules. Those who want to do YouTube SEO must read this article patiently. Learn what YouTube Keyword Research is and the rules for doing YouTube SEO.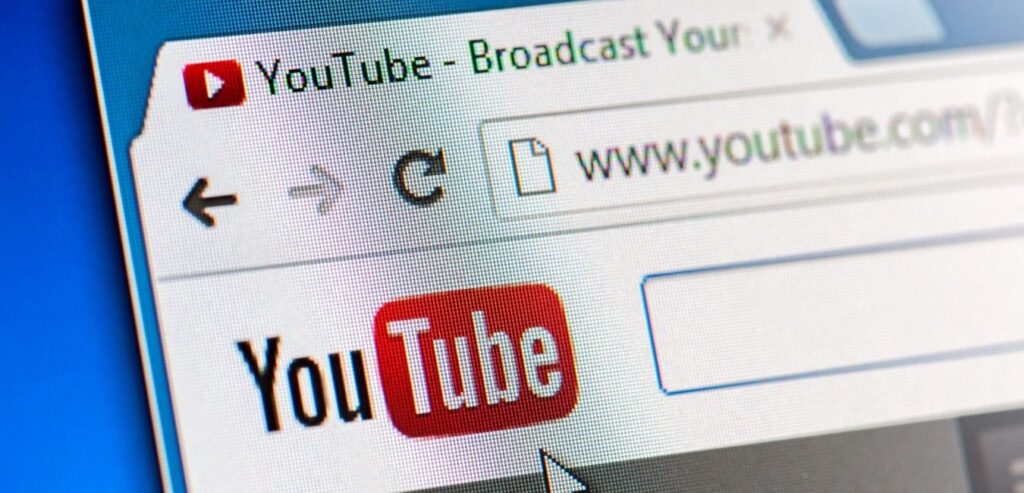 YouTube Keyword Research Details 2021
What Is Keyword Research:
Keyword research is about finding the words that people usually search for on YouTube. So that you can create videos on that search and come first in the YouTube search results and earn by increasing the video views. If you make a video knowing SEO or if you do SEO in a video made earlier, you can earn by making a few videos.
What Is YouTube Keyword Research:
Keyword research and YouTube SEO are two different things for YouTube, but they are fully integrated. For YouTube SEO, you must first do keyword research and create videos on that keyword according to the right rules. Then your video will be banked on YouTube and earning will start. So let's find out how to do YouTube keyword research.
YouTube Keyword Research Rules:
You will find various tools online for doing YouTube keyword research. Through which you can easily do keyword research. Here are some websites and tools that you can use to do keyword research for YouTube videos. These YouTube Keyword Research Tools are completely free and you can create videos on those keywords.
Ubarsuggest:
Uber Suggest is a keyword research tool that you can use to research YouTube, shopping, blogs for various keywords for free. This is a free tool for keyword research, below is a skin short of the tools page.
Soovle .com
Soovle .com is an ideal free tool for keyword research on Wikipedia, Yahoo, Google, Amazon, Bing, YouTube. Using it, you can easily research any keyword. If you use the Keyword Every Where extension in Google Chrome before using Uber Suggest and Suvel.com, then you can do keyword research with the keyword search volume.
Keyword Every Where:
Keyword Everywhere extension is a free keyword research tool from Google Chrome. If you set the Keyword Every Where once in your Chrome browser, then if you type any keyword and search, all the keywords in that search will come in the form of a list with the search volume. This is an excellent tool as a free tool. You can also use it to do keyword research for YouTube. This means that before using the above two tools, set the Keyword Every Where extension in your Chrome browser.
LSIGraph .com
LSI Graph Tools is one of the best tools for keyword research and keyword-related tagging. Do an LSIGraph.com search with the keywords you find. Then use the ones that come up as your keyword tags.
You can easily SEO your YouTube video using the above tools. The use of each tool is mentioned with the skin short name. If necessary, work by looking at the skin shorts well.
What Is YouTube SEO:

YouTube SEO is to bring your video to the top of YouTube's search results. If someone searches YouTube for your video, they will find it. But for this, you need to know about YouTube SEO. How to do YouTube SEO is described in a series. Below is a YouTube SEO Structure. If you make a video accordingly, your video will be ranked in Google.
YouTube SEO Rules:

In order to explain the YouTube SEO Structure, I have highlighted all the points below in Bengali so that you can understand. So let's go to YouTube SEO rules do not know the details of the points.
Creating long videos:
The keyword that you will make the video about, the keyword that you will use, first search the keyword on YouTube. See the average time of the videos that will come up in your search. Then make a little bigger and better quality video than that. Then your video will rank on YouTube. Remember to rank big videos on YouTube all the time. Due to the algorithm of YouTube is different in some cases.
Keyword related titles:
Always use keywords in the title of your video, then use additional related words. For example- Update, Fully Update, Year CTR increase you can use Word.
Description Writing Rules:
Before publishing a video on YouTube, write a 300-500 word related video nicely and mention your keyword well inside it. Try using the LSI graph tag. If you can't write a description, write short, no problem, but don't write anything bad today.
Use of topic related tags:
Use keyword-related tags for your videos. Don't use tags that are not in your video. For this, you can use Vidlq Extension of Chrome.
Attractive thumbnail use:
Use attractive thumbnails in your video so that the user wants to see and click on it. However, do not use thumbnails that are not in your video. If your user backs up from the video with a click, your video will fault down.
The first 15 seconds of the video capture:
Add something catchy to your video first. For example, you can cut the second point from the video and add it first. Then the user will be interested to watch the video. Remember that if you watch it first, you are more likely to watch the rest of the video.
User reaction signal:

If the user does not react after watching your video, your video will not be ranked on YouTube. For this, ask the user to like and comment in the video. If someone doesn't like, dislike or comment, the video will not be ranked on YouTube.
Creating Video Backlinks:

If necessary, if you create some backlinks for your video, then YouTube will think that your video is good, that is why it is being shared on social media on various sites and blogs. This will rank your video.
If you need to know more about YouTube Keyword Research and SEO, please comment. Next time I will bring you a new article. I wrote with a lot of effort, if your writing comes in handy, I will consider it successful, if the spelling is wrong, try to forgive. And if you like the article, please like and share the comment.